RESP DEALERS ASSOCIATION OF CANADA/USC EDUCATION SAVING PLANS
OVERVIEW
This national body wanted to promote savings for post-secondary education and secure government financial support for the sector.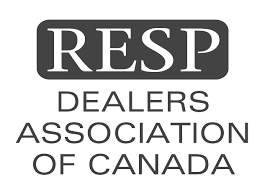 RESP Dealers Association of Canada/USC Education Saving Plans
BROWN & COHEN SOLUTION
Work with government to develop incentives for families to pursue post-secondary education.
Help the Government of Canada institute a federal program to top-up contributions to RESPs by Canadian families.
Use media and government relations to grow the industry from $2.5 billion in 1998 to almost $20 billion in 2006.
THE RESULT
The introduction of both the Canada Education Savings Grant and the Canada Learning Bond, which grew parental savings from $2 billion to $20 billion in a 10 year period
      The Government of Canada introduced the Canada Education Savings Grant (CESG) program and subsequent changes for low and middle-income parents
In Ontario in 2001, an Ontario RESP tax credit was introduced through a private members bill and passed with all-party support. The tax credit was doubled at committee level, but it fell off the table when the legislature rose.