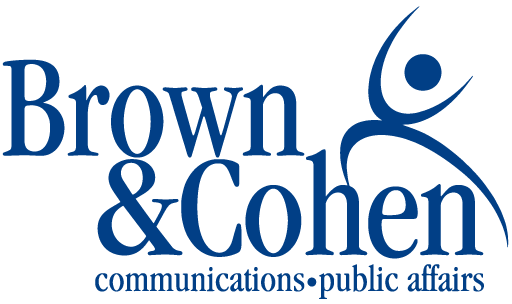 Brown & Cohen Communications & Public Affairs Inc. provides a unique blend of public relations, government relations and marketing services.
We work with companies to increase their revenue stream strictly through the use of PR. We have worked with 10 of Profit Magazine's hottest start-ups and have a proven track record of success.
Our public relations campaigns increase awareness of companies, products, services and issues. Strategies range from unconventional to traditional, but most importantly, they make an impression and have impact.
Our government relations campaigns help organizations be heard at the municipal, provincial and federal levels. Whether used to challenge current legislation or increase stakeholder awareness, Brown & Cohen has the experience, relationships and knowledge needed.
Clients love our energy, creativity and drive; we love working with people across the country and a good challenge!